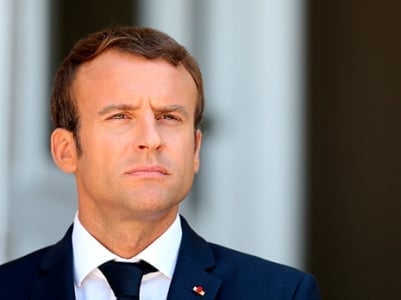 French President Emmanuel Macron called for restraint in dealing with the Ukraine conflict, after US President Joe Biden described Russian President Vladimir Putin as a "butcher" and said he should not remain in power, Reuters reported.
"I wouldn't use this type of wording because I continue to hold discussions with President Putin," Macron said on France 3 TV channel.
"We want to stop the war that Russia has launched in Ukraine without escalation—that's the objective," Macron said, noting the objective was to obtain a ceasefire and the withdrawal of troops through diplomatic means.
"If this is what we want to do, we should not escalate things—neither with words nor actions," the French president said.