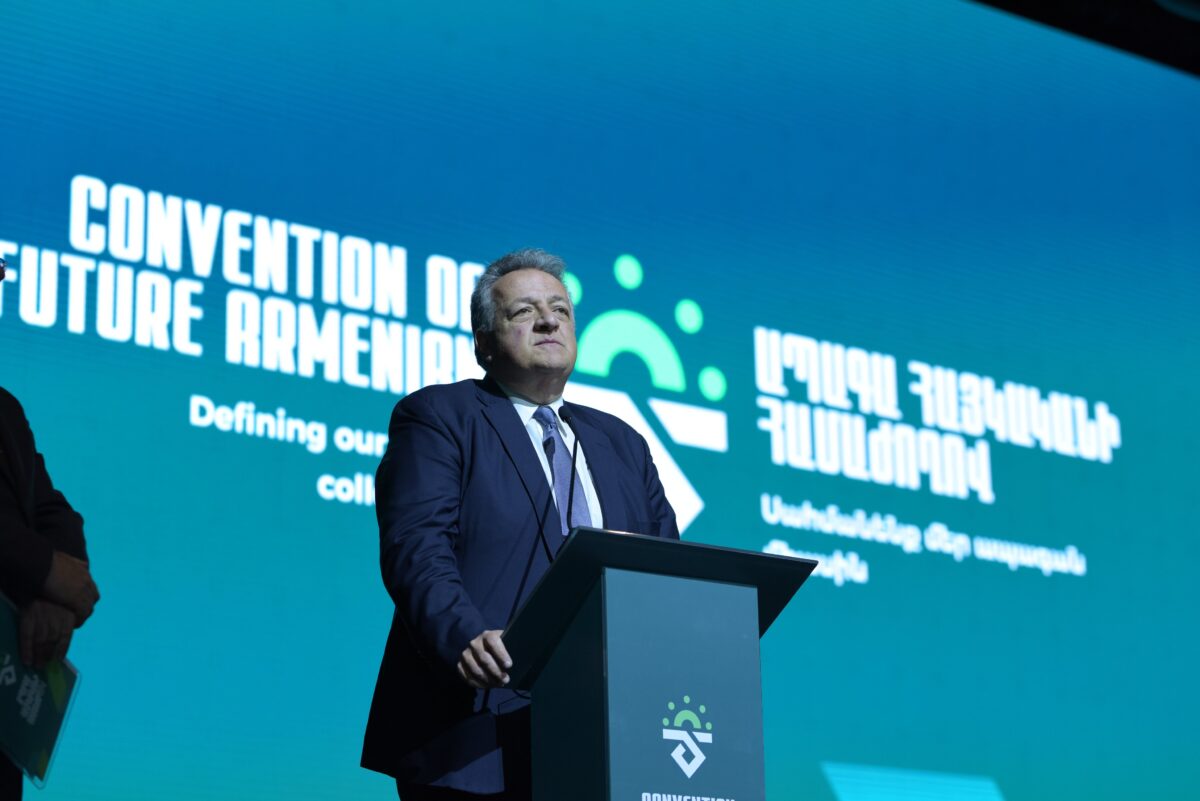 One hundred years ago the dreams were the same as ours today – to unite, to organize and create an independent Armenia, entrepreneur, inventor, and philanthropist Noubar Afeyan said at the first convention of the Future Armenian initiative.
Unfortunately or fortunately, he said, the same struggle continues today.
"Throughout history we have not had big chances to dream of, outline and create our future. Others have been creating our future, and we have only followed their directions. About 30 years ago we were given an interesting chance to manage our future, but we never did because of troubles," he said.
"We have no right to be sad because of the existing challenges,"Afeyan said. He voiced hope that the conversations that take place during the three days of the convention would bring about conflicting ideas.
"I think you should agree while disagreeing, speak to each other while listening, support while also criticizing, cooperate while competing. Finally I want you to rejoice together even through suffering. If you reach that goal, the future of Armenia will be brighter," he said.
Source: Public Radio of Armenia