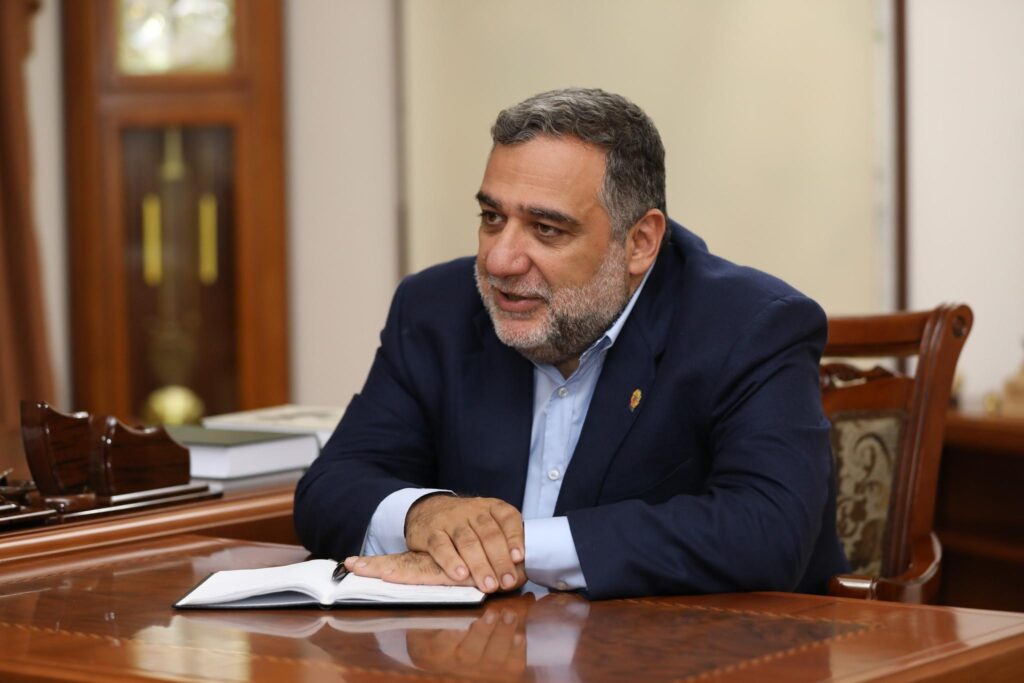 Artsakh's (Nagorno-Karabakh) State Minister Ruben Vardanyan claims the Artsakh Armenians have been left with three options amid the ongoing Azerbaijani blockade.
"First, we give in and sooner or later integrate into Azerbaijan," he said, addressing a massive rally in Stepanakert on Sunday. "Second, we get out of here. Third, we fight."
"I made my decision on September 2. I'm here, I'm fighting and I'm not going to leave or obey Azerbaijan's demands," the official stressed.
"Our strength lies in the fact that we are not just independent; we have become a society that knows what democracy is, what human rights are, and what respect for a person means.
"There is a law when you are under pressure, you either become stronger and fight back or run away. We have no right to run away. We must counter the enemy with our strength! We must resist!" Vardanyan said.
For nearly two weeks, Azerbaijani "eco-activists" have blocked the Lachin corridor, Artsakh's sole land link to Armenia, to protest what they claim is illegal mining