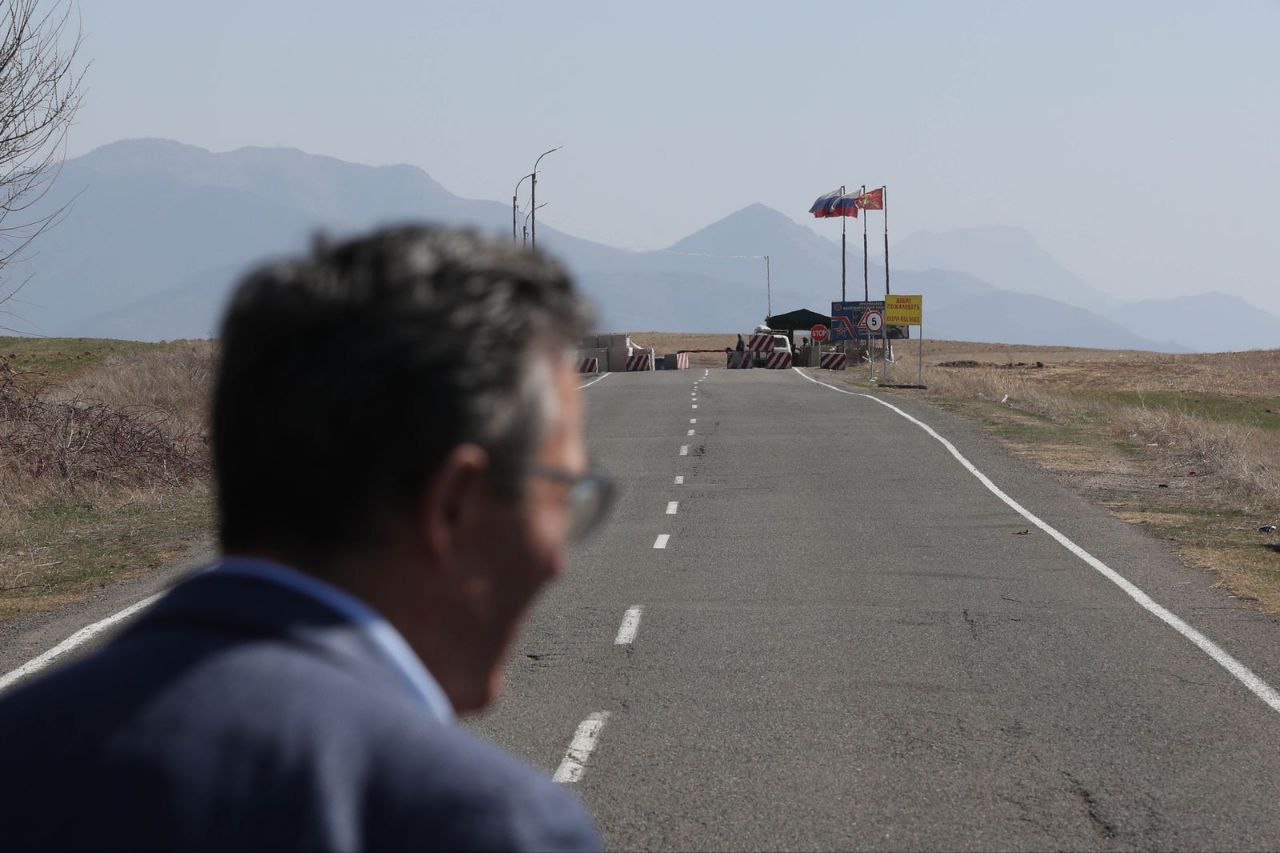 Former Secretary-General of NATO, and founder of Rasmussen Global international political consultancy firm Anders Fogh Rasmussen travelled to the entrance of the Lachin corridor, which has been illegally blockaded by Azerbaijan for three months, to get acquainted with the situation.
"Yesterday I had meetings in Yerevan, and today I visited the southern regions of Armenia in order to see with my own eyes the consequences of Azerbaijani aggression against Armenia. I am in Jermuk, and the mayor told me what a negative impact the Azeri attack had on the city, particularly on the tourist life. Today I visited the beginning of Lacin Corridor. As you know, that corridor is the only link between Armenia and the Armenian population of Nagorno-Karabakh. That road has been under blockade since December of last year. This blockade is neither humane nor legal. I met with people who live in Nagorno-Karabakh and they told me about the critical situation in Nagorno-Karabakh," said Rsmussen.
"The EU must push Azerbaijan to lift the blockade. If not, we risk a humanitarian catastrophe," said Rasmussen in his twitter post.
Source: Armenpress