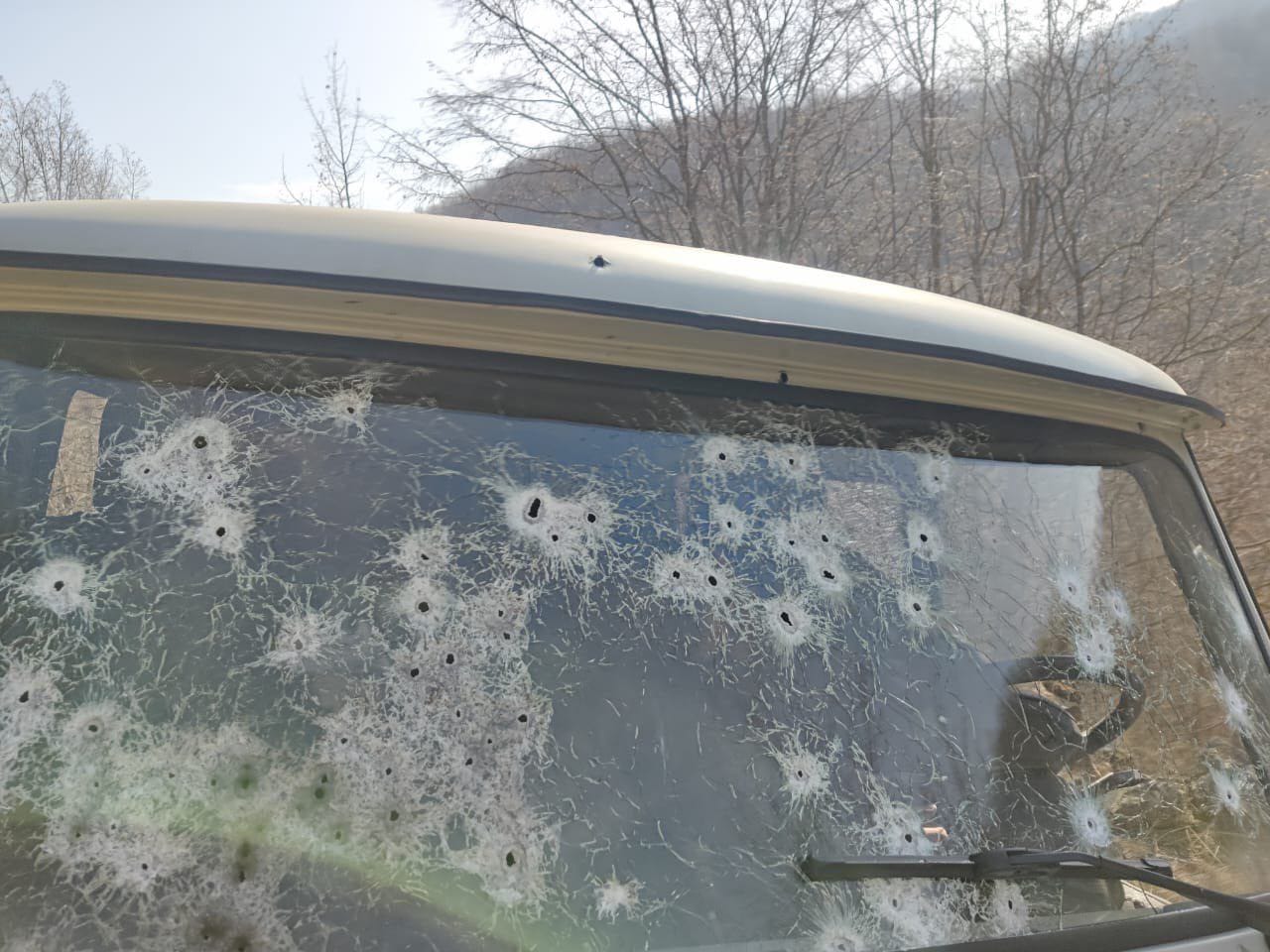 Three police officers have lost their lives in an ambush by the Azerbaijani Armed Forces on March 5. The officers were attacked while on duty in their service vehicle, and one officer has been hospitalized with a gunshot wound. 
The incident has been captured on video, which shows the Azerbaijani subversive group attacking the police car as it was on its way from Stepanakert to the place of duty. The footage then shows Russian peacekeepers arriving at the site of the incident. The Azerbaijani side then retrieves the bodies of its soldiers with the mediation of the Russian side.
This cowardly attack is being treated as "international terrorism" by Artsakh authorities. The General Prosecution of Artsakh has instituted a criminal case under article 415 of the Criminal Code, which deals with international terrorism cases. The Azeri ambush sought to "destabilize the domestic situation" in Nagorno Karabakh by killing or wounding people and destroying or damaging infrastructures and other property.
Source: Armenpress