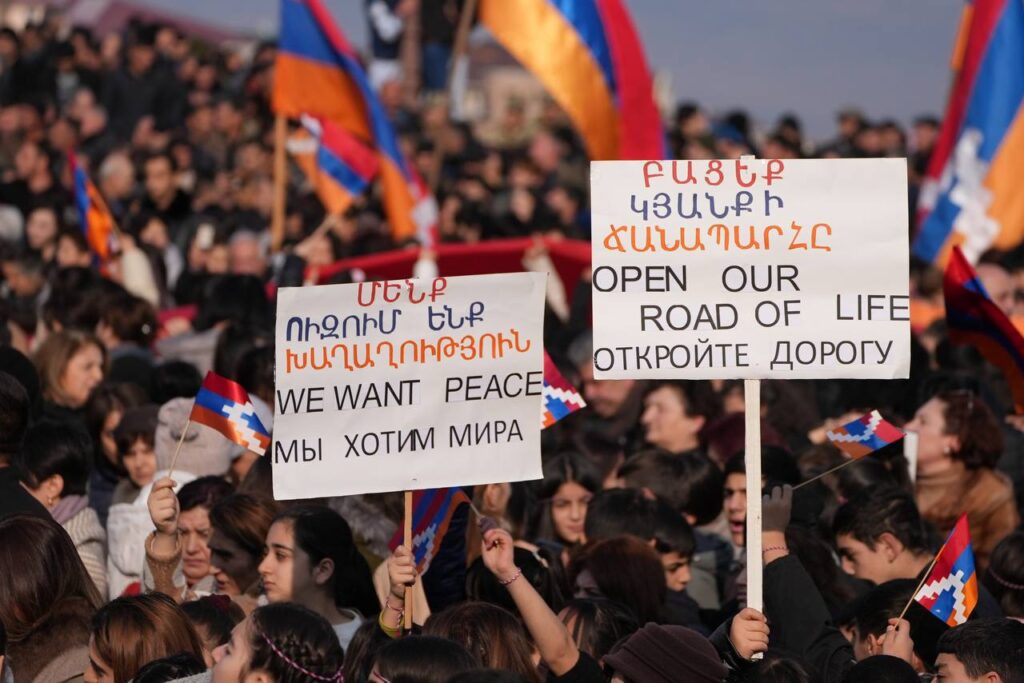 Artsakh is under blockade for the 15th day. In recent days , there was an expectation that today, December 26, the Azerbaijanis who blocked the Lachin corridor will leave, the road will be opened. The people of Artsakh who reached the checkpoint of the Russian peacekeepers heard about it.
"He said that on the 26th of the month there will be a meeting of the top leadership, during which this issue will be finally resolved, and he said that we need to open the way," Tigran Petrosyan, head of the "Tomorrow Artsakh" party, said.
According to his information, the deputy commander of the Russian peacekeeping troops assured that "we will not trouble you, the people of Artsakh."
"A nice, humane conversation took place, everything was understood," he notes.
For now, however, the people of Artsakh are under siege. The Nagorno-Karabakh structure of the International Committee of the Red Cross informed "Freedom" that there is no new agreement regarding the transportation of seriously ill patients or the delivery of humanitarian cargo to the people of Artsakh. Yesterday, 10 tons of medicine and food reached Artsakh from Armenia by Red Cross truck and mediation. During the half month of the blockade, the crisis of food, medicine and fuel deepens every day.
Yesterday, thousands of Artsakh citizens reached Renaissance Square with multilingual banners "Armenia don't make concessions", "We want peace", "Open the road".
"Even on foot, I will come here, I will participate, that my people must stay here, we were born here, we must live, it is our land, this is not the land of Azerbaijan," says Rabela Hakobjanyan.
"We have three ways," the Minister of State of Artsakh addressed the gathering, "Either we slowly integrate with Azerbaijan, or we leave Artsakh, or we stay and fight." Vardanyan has made his choice. "I am here, I am fighting, and I will not leave here and I will not submit to Azerbaijan's conditions."
The Minister of State promised to direct his knowledge, connections, property to the independence and success of Artsakh.