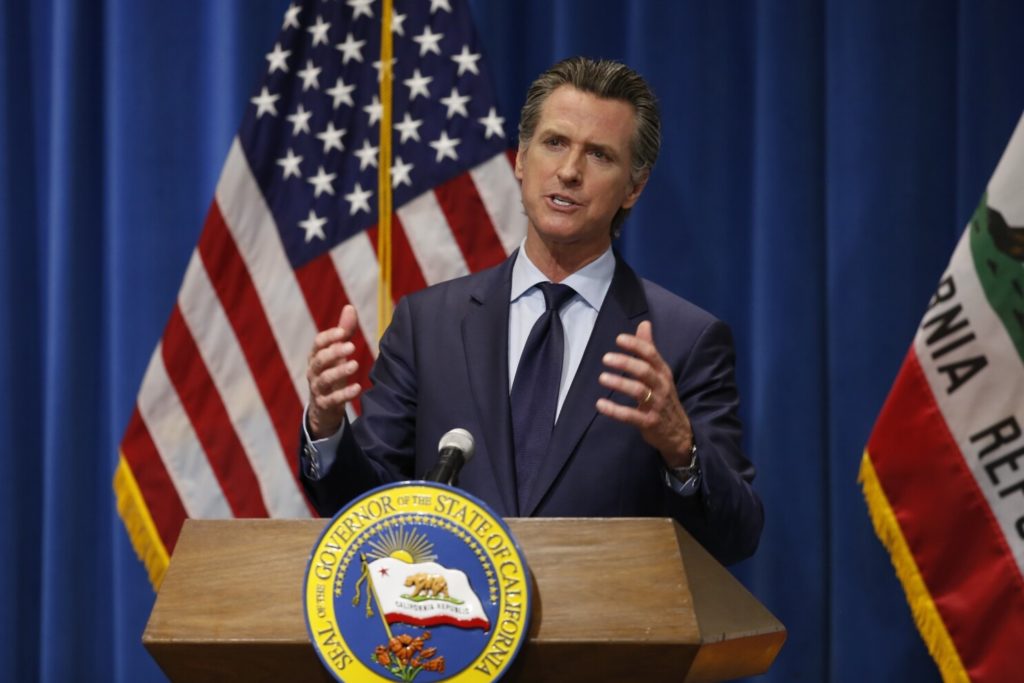 punched back Friday against two recent landmark U.S. Supreme Court decisions as Gov. Gavin Newsom announced he will sign a controversial, first-in-the-nation gun law patterned after a Texas anti-abortion law.
His action, part of an event scheduled for 11 a.m. in Santa Monica, comes one month after conservative justices overturned women's constitutional right to abortions and undermined gun laws in states including California.
Newsom stitched the two hot-button topics together in approving a law allowing people to sue anyone who distributes illegal assault weapons, parts that can be used to build weapons, guns without serial numbers, or .50 caliber rifles. They would be awarded at least $10,000 in civil damages for each weapon, plus attorneys fees.
But the gun control advocacy organizations Moms Demand Action and affiliated Students Demand Action backed the bill's potential to combat untraceable "ghost guns."
Newsom planned to sign the bill while visiting a memorial at Santa Monica College to five victims killed in 2013 by a gunman using such a gun — a homemade assault-style rifle without a serial number.