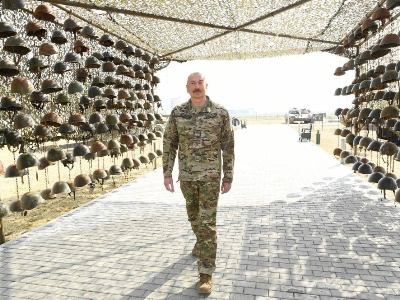 A "park" of Armenian armored equipment taken as loot has emerged in Baku, the capital of Azerbaijan.
It is located on an area of five hectares.
According to Azerbaijani media, more than two thousand license plates taken by the Azerbaijani army can be seen at the entrance to this "park." The series ends with the inscription: "Karabakh is Azerbaijan."
At this "park," which is created to fool the Azerbaijani people, there are also scarecrows with photos of Armenian soldiers, on which the eyes are protruding and blood is dripping.
And Azerbaijani President Ilham Aliyev, a graduate of the Russian Foreign Ministry's Moscow State Institute of International Relations (MGIMO University) and who awards the beheaders of Armenians, has been photographed against this very back drop.