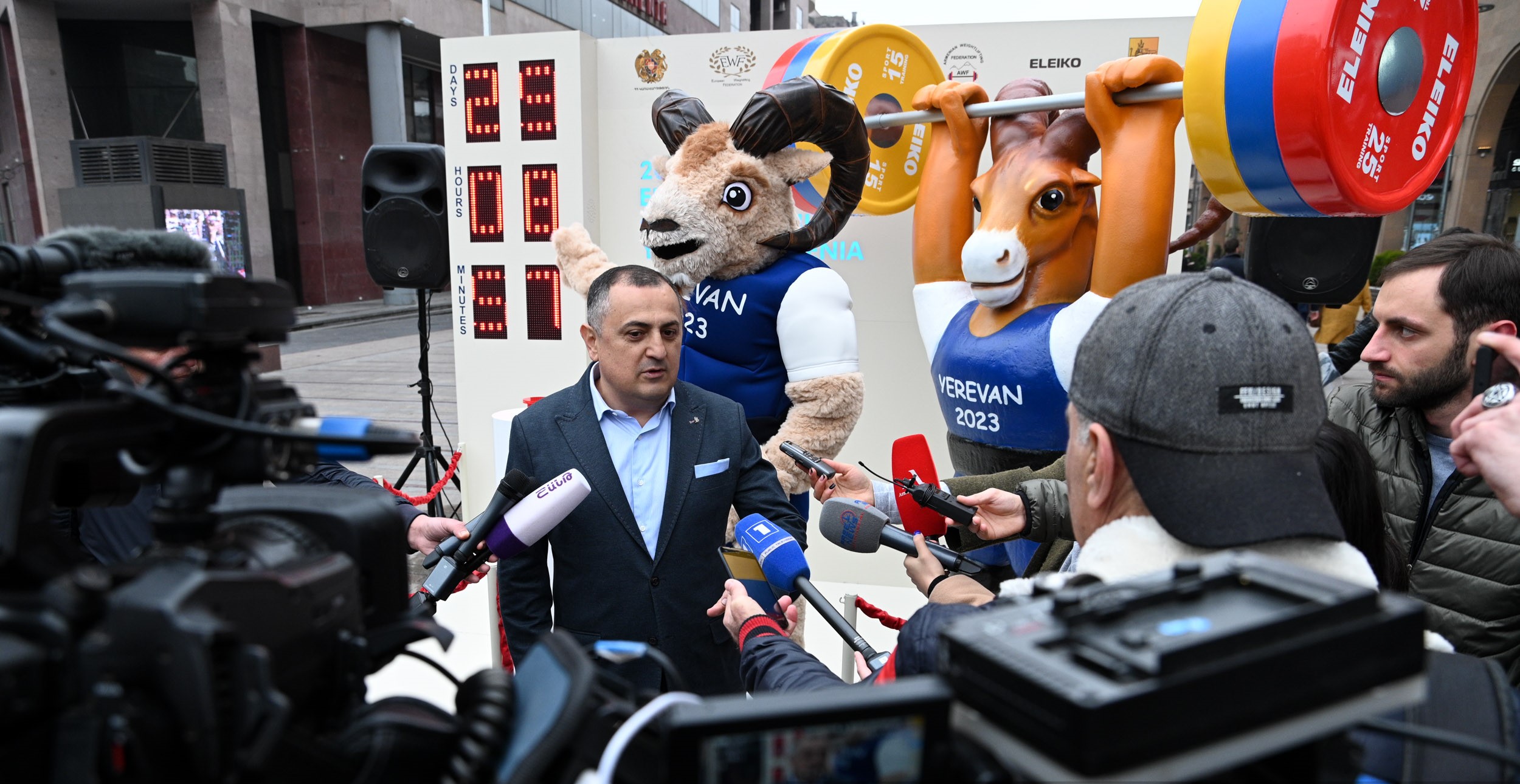 Azerbaijan has confirmed participation in the upcoming European Weightlifting Championships 2023 in Yerevan according to preliminary information, the Deputy Minister of Education, Science, Culture and Sport Karen Giloyan has said.
"At this moment we have confirmation from Azerbaijan regarding their participation, but this isn't final yet. By the end of March the federations of the countries that have submitted a bid have to make a financial transfer to the European federation. Thus, the Azerbaijani team's participation will be finally confirmed when they'll have completed all envisaged steps," Giloyan said.
The European Weightlifting Championships 2023 will take place April 15-23 in Yerevan.
Source: Armenpress