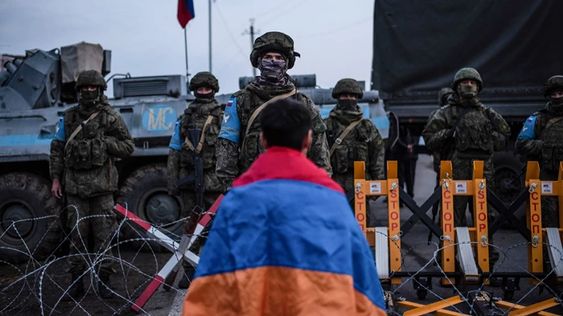 President of Artsakh addresses the nation amidst escalating tensions with Azerbaijan.
In a statement released today, President Arayik Harutyunyan stated that Azerbaijan had threatened to take "tougher and sharper steps" if Artsakh did not accept their integration policy.The President made it clear that the country would not accept any proposal that undermined their right to independence and self-determination.
The meeting of the Security Council, which included political forces and regional administration heads, discussed the ongoing humanitarian and infrastructural issues in the region, including the unblocking of the Lachin Corridor, restoration of electricity supply, and uninterrupted natural gas supply.
The President also addressed the recent tragic event in which police officers of the Ministry of Internal Affairs of the Artsakh Republic were killed as a result of an Azerbaijani sabotage. President Harutyunyan stated that such provocations were not excluded in the near future, and the country must take preventive measures.
As tensions continue to rise in the region, the Government has been instructed to develop a program focusing on food and energy security.
Source: Armenpress