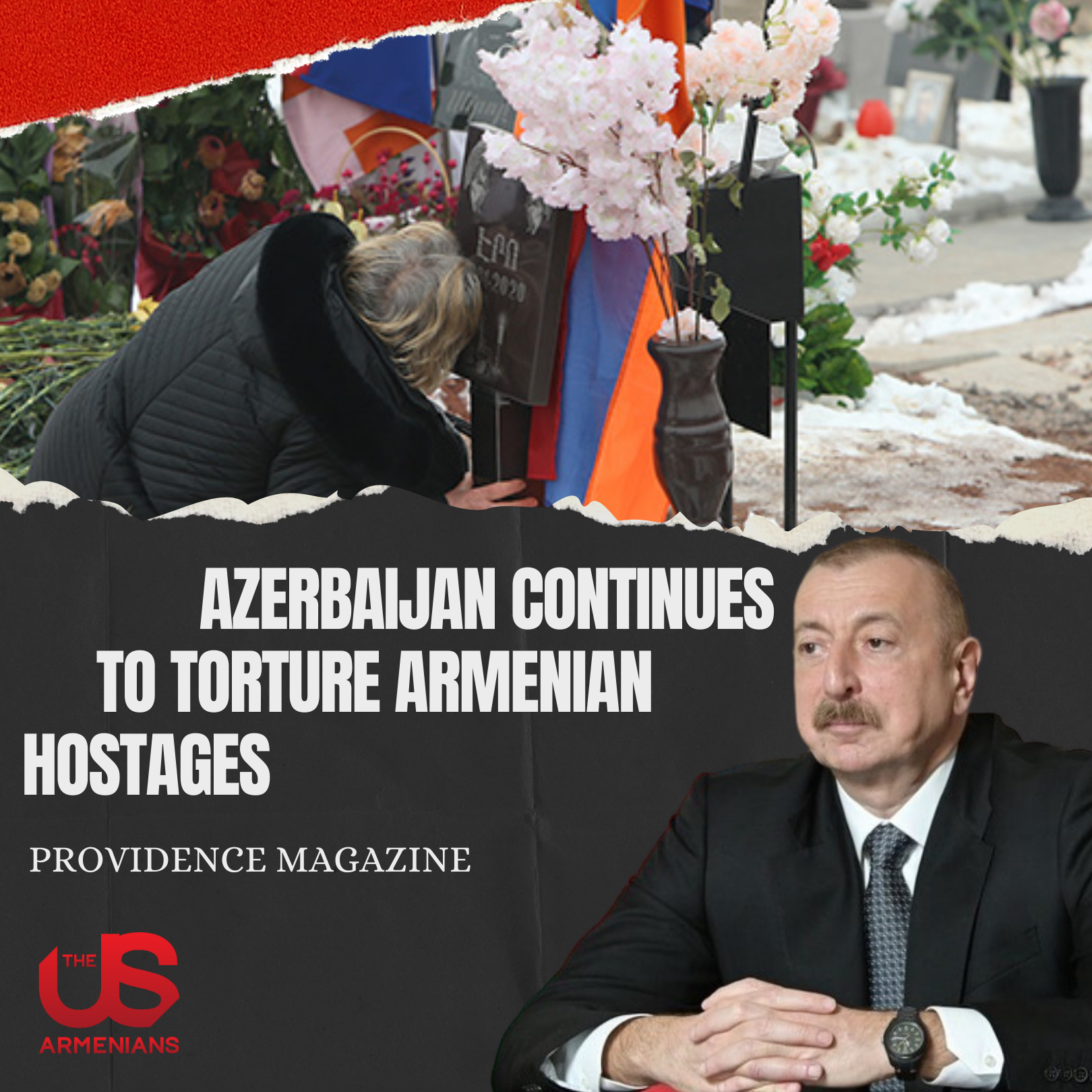 Azerbaijani authorities are torturing and murdering Armenian prisoners of war (POWs). Among these POWs is Vicken Euljekjian, a 44-year-old Armenian-Lebanese man who has been jailed by Azerbaijan since November 2020.
Vicken and his friend Maral Najarian, who are both ethnic Armenians with dual citizenships of Armenia and Lebanon, were arrested on November 10, 2020, near the city of Shushi in Artsakh, currently occupied by Azerbaijan. Although Maral was released after four months, Vicken was sentenced to 20 years in imprisonment following a sham trial without adequate legal representation. Vicken is spending his sentence in solitary confinement in one of the world's most notorious prisons, and his family is concerned about his physical and mental health. According to Garo Ghazarian, an attorney and Chairman of the "Center for Law and Justice — Tatoyan Foundation USA," there are at least 33 Armenian POWs in Azeri jails.
Linda Iman Ahmad Arous, Vicken's wife, has limited communication with her husband, who suffers from a heart condition and a disc in his back. Azerbaijani authorities do not allow them to speak Arabic, which makes it difficult for them to communicate because Linda does not speak Armenian. Vicken was accused of being a terrorist and a mercenary and having illegally entered Azerbaijan, but Liparit Drmeyan, an aide to Armenia's representative to the European Court of Human Rights, said Vicken did not have access to lawyers that were chosen for him. Vicken was found guilty after a short trial. Azerbaijan's mistreatment of Armenian POWs violates the Geneva Convention.
"I will not be silent until he comes back home. The world has forgotten these prisoners for the past three years. Prisons in Baku are notorious places of torment for Armenians. I can hear Vicken's screams ever since Maral told me what she saw. Maral said the last time she saw Vicken in Baku, his hands were deformed, and the bones of his hands were visible. This shows how he was tortured. I and our whole family wait every day for the news of his return. Every day, I see him in my dreams entering the door of our home." said Linda.
Source: Providence Journal