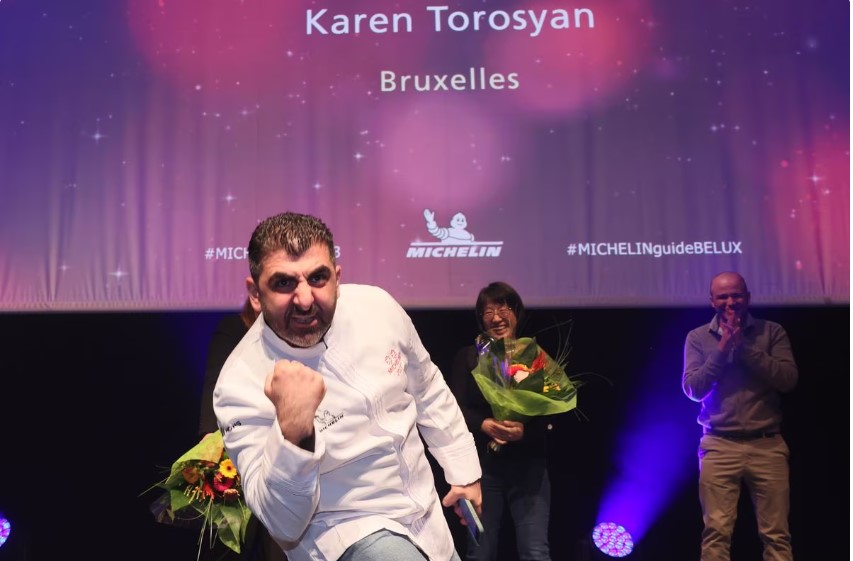 Karen Torosyan, the Armenian chef of Bozar restaurant in Brussels, has just received a second Michelin star! 🇦🇲👨‍🍳🌟
Torosyan is known for his rigorous and innovative approach to classic recipes, and his famous "en croute" dishes. His dedication and passion for cooking have earned him one of the highest honors in the culinary world – a Michelin star!
During the ceremony at the Royal Theater in Bergen, Torosyan thanked those who believed in him, including Jean Pierre Bruneau, who introduced him to the world of restaurants, and David Martin, who gave him the opportunity to take over the Bozar restaurant five years ago.
For Torosyan, cooking is more than a passion, it's a calling. He sees being a restauranteur as the best job in the world, and only those in the industry truly understand what it means.
Torosyan was also on the list of the top 100 chefs of the world by "The Best Chef Awards" in 2022.
The Michelin Guide has been published annually since 1900, originally to help drivers find mechanics, hotels, and good restaurants. Today, Michelin stars are awarded to restaurants judged to be of a particularly high standard. Eateries that make the grade can be awarded one, two, or three stars, and the accolade is much-coveted by chefs worldwide.