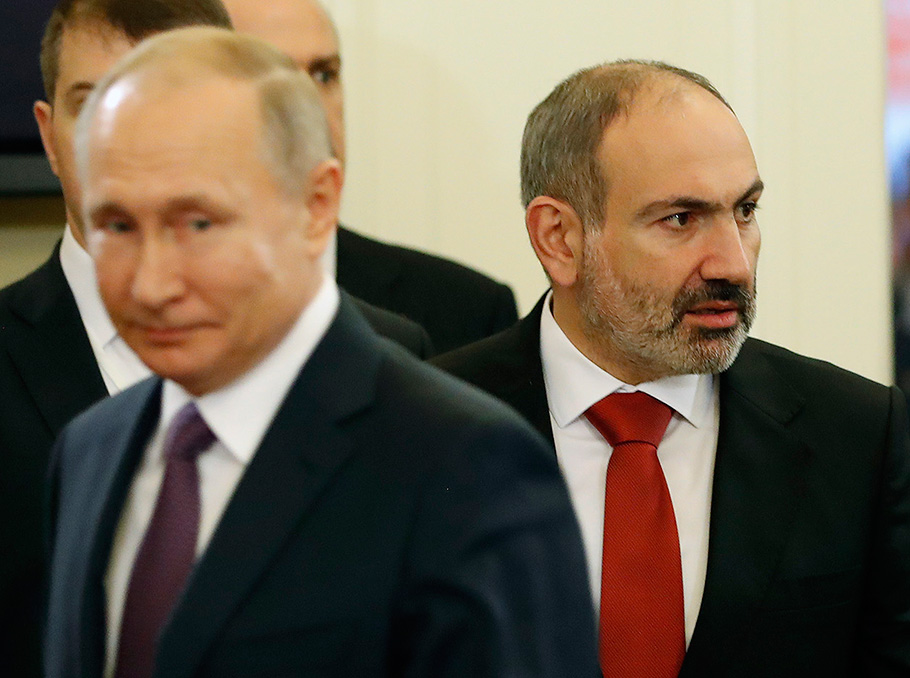 It's not Armenia leaving the Collective Security Treaty Organization (CSTO), it's the CSTO leaving Armenia, which is worrisome to us, Prime Minister Nikol Pashinyan told a press conference today.
"When CSTO Secretary General visited Armenia in 2022, he said there was concern inside CSTO that Armenia could withdraw from the organization. I said there was no room for such concern and added that there was another concern in the Republic of Armenia that the CSTO could withdraw from the country," PM Pashinyan said.
"My assessment is that the CSTO is leaving Armenia willingly or unwillingly, and we are worried about this," he added.
"We will be pleased to assume the post of the Deputy Secretary General of CSTO, if assuming that position does not result in sending a wrong message to the people, if that means adding another component to the protection of Armenia's security," the Prime Minister said.
"If it's not going to mean that, we see no sense it taking that step, at least within the logic of being frank with our people," Nikol Pashinyan said.
"We have been working and continue to work consistently with the CSTO. We have proposed our principles. It's not about the Republics of Armenia. It's about whether the CSTO is present on the territory of the Republic of Armenia. We are ready and willing to address this question," he stated.
Last week Armenia submitted a proposal to the CSTO on relinquishing its quota of Deputy Secretary-General of the Collective Security Treaty Organization (CSTO).
Source: Public Radio of Armenia